Material used may not comply with government guidance for tall buildings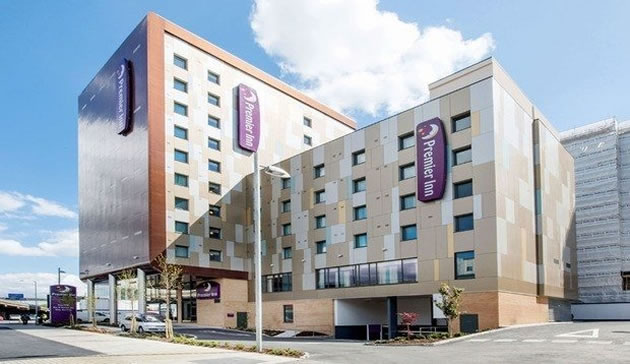 Premier Inn, Brentford
The Premier Inn group has confirmed that three of their hotels including one in Brentford may have used potentially flammable material when they were reclad.
They have told BBC's Newsnight team that they were 'extremely concerned' after a review had found that their hotel on the Great West Road as well as ones in Maidenhead and Tottenham did have aluminium composite materials that appeared to breach government guidelines but they were not as potentially flammable as those used in Grenfell Tower.
They are reportedly intending to keep all three hotels open as they have been assured by an independent expert that their other safety measures such as fire detectors and smoke alarms mitigates the risk of the materials used in the building.
It is understood that the Premier Inn's other hotel in Brentford on the High Street (Premier Inn Kew) is not affected.
A spokesperson for Premier Inn said, "The safety and security of our guests and team members is our number one priority. We have been assured by an independent fire expert that all our hotels are safe to operate and that we have robust fire safety measures and evacuation procedures in place to protect our guests and teams. These include sophisticated fire detectors and fire alarms in every single bedroom; all bedroom doors are fire resisting and self-closing to prevent fire spreading; all corridors are sub-divided by fire resistant doors; our hotels have multiple means of escape, and our well trained teams evacuate a hotel at the first sign of fire.

"We can confirm that the cladding on these hotels is not the same as the cladding used on Grenfell Towers."

June 23, 2017