Plan to build 5 storey building containing twenty flats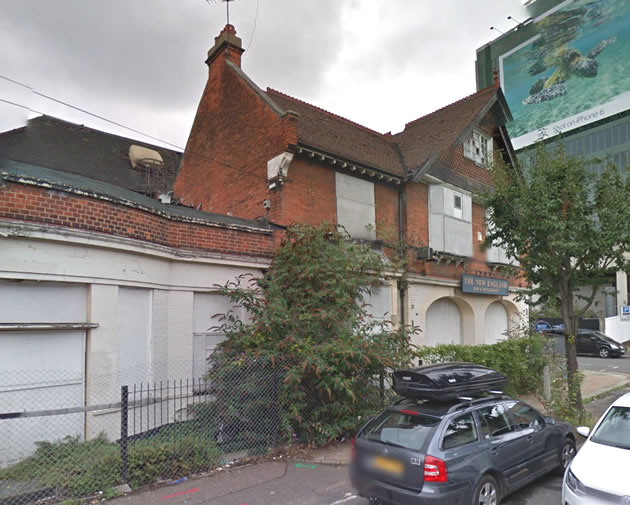 New England pub in Brentford. Picture: Google
The site of the now derelict New England pub will be redeveloped if plans by the Shepherd's Bush Housing Group get approved.
They are proposing to build a part 2 and 5 storey building to provide 20 residential units.
The pub has been derelict since 2006 and is between York Road and the Great West Road overlooked by the M4 flyover.
It was originally built in 1898 in a Victorian Gothic style featuring a turret and has seen a number of additions since then.
A planning application to demolish the pub and build offices and 41 apartments was submitted to Hounslow Council in 2010.
In the same year a man's decomposed body was found hanging in the abandoned pub.
March 16, 2016