New rates in Hounslow Borough will come into effect in early June
Higher charges for resident's parking permits in controlled parking zones will come into effect on 4 June, Hounslow Council has announced.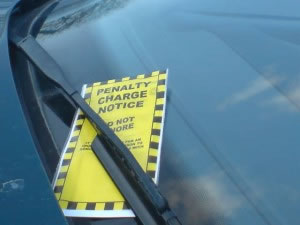 The charges for the first vehicle will go from the current rate of £67.50 up to £80.
Charges for a second vehicle will go from the existing £112.50 up to £133.
Charges for a third or subsequent vehicle will go from £185.60 to £220.
The charge to replace a missing permit will go from £15 to £20.
The new charges were approved in the budget earlier this year and will bring increased revenue for the Council. Hounslow Council says that in a period when car ownership is on the increase and the pressures on parking spiralling, it is their role to ensure everyone follows parking restrictions and to protect resident permit bays for genuine permit holders. They claim they reduce traffic congestion and promote safety for motorists, cyclists and pedestrians by issuing parking permits and parking tickets where appropriate and responding to challenges made against any PCNs.
According to the Council's 2015 parking report, a total of 9,887 resident's permits were issued and this brought in an income of £562,255 not including PCNs issued in controlled parking zones.
May 27, 2016