Issue had been originally expected to close Gunnersbury Avenue for three days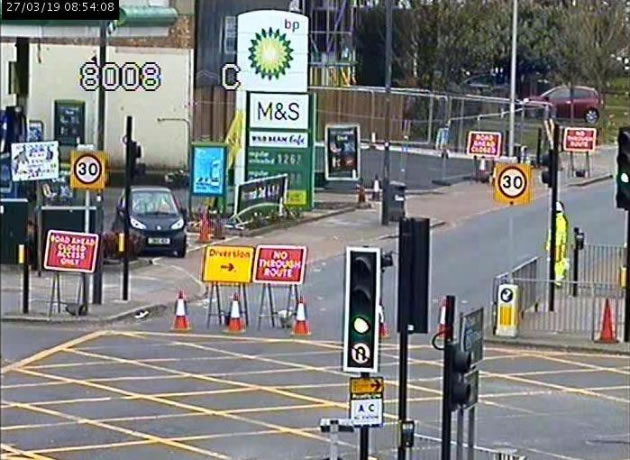 Gunnersbury Avenue near Popes Lane junction. Picture: TfL
The North Circular Road (A406) has been reopened this Wednesday afternoon (27 March) after repair work was completed on a burst water main.
The closure ended at 3.30pm.
The emergency work by Thames Water had led to the unexpected closure of Gunnersbury Avenue between Popes Lane and Uxbridge Road the day before. It was originally expected by Transport for London that the repairs could take at least three days.
Traffic was main diverted through the Acton area leading to significant traffic delays in the area.
March 27, 2019