Miniature pinscher last seen in the market square area near High Street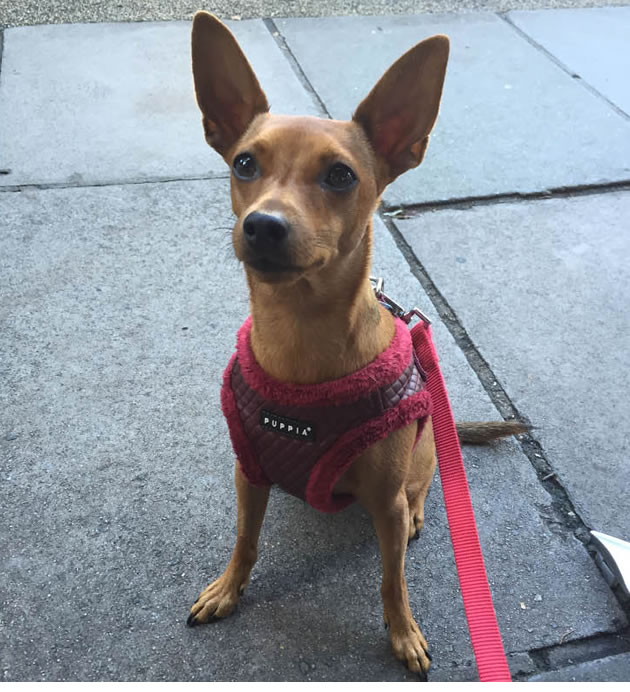 The owners of willow, a female miniature pinscher, are asking for local residents' help in finding her as she has been missing since Wednesday.
Willow is red/brown in colour and was last seen wearing a red harness.
She ran away on Brentford High Street on Wednesday 24 May and was next seen on Friday 26 May running down the London Road path from Syon Park towards Brentford Bridge.
She was spotted again on Friday 26 May at 6pm near Brentford Square.
If you see Willow please call 07774 754 239.

May 29, 2017