Best Quality Foods in Albany Parade caught selling alcohol to a minor
A Brentford mini mart owner has been fined over £1,000 after being caught by Hounslow Trading Standards selling alcohol to an underage person.
Mr Dedar Singh, owner of Best Quality Foods at Albany Parade, Brentford, pleaded guilty to the offence at Feltham Magistrates Court earlier this month.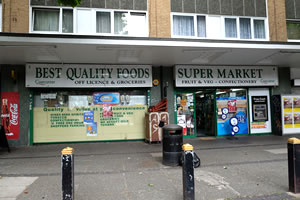 Mr Singh sold to a 17-year-old a bottle of WKD alcohol in June 2015 during a test purchase operation, which sees an underage person attempt to buy age- restricted products. These can include alcohol, tobacco, solvents, spray paints, knives and fireworks.
Taking into account his guilty plea, the court fined Mr Singh £500, costs of £500 and a victim surcharge of £50.
When handing down the fine, magistrates warned Mr Singh that should he return to court for a similar offence, he could face a fine of up to £5,000.
Councillor Sue Sampson, Cabinet Member for Community Protection, Hounslow Council, said: "We regularly visit sellers of age-restricted goods to ensure they are running their business within the confines of the law.
"While most shops check the ID of those they suspect are underage, there are a few, like Mr Singh's, that turn a blind eye.
"When we come across these irresponsible business owners that put the lives of our young people in danger, we will always take tough action. Let this prosecution be a warning to others."
To report a business that you suspect is selling age-restricted items to underage customers email trading.standards@hounslow.gov.uk.

July 21, 2016