Boat owners plan to ask for judicial review of approval of Council's plan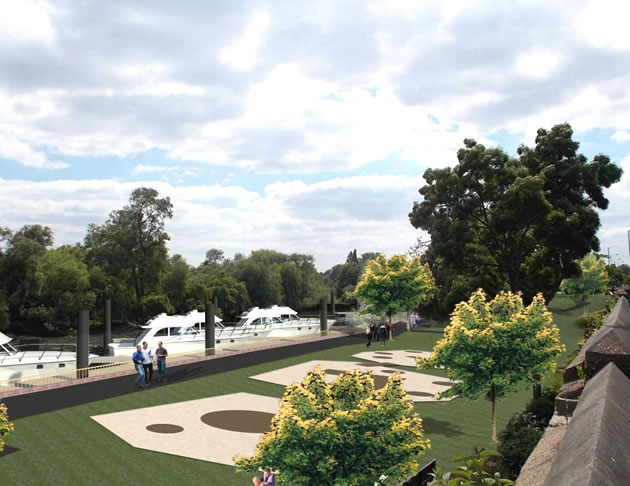 The scheme to develop new residential moorings in Watermans Park, Brentford has been approved by Councillors at a recent meeting.
The £5.45 million plan will create a 26-berth marina but will result in the displacement of many of the existing occupants of this stretch of the Thames. Boat owners in the area claim they are responsible residents and disputed Council claims that raw sewage was regularly deposited into the river. They argued that the new plans will be expensive, socially exclusive and bad for the environment. Eleven objections were received to the proposal.
The boat owners presented alternative plans for the area which they said would be much less expensive and not require any evictions. They say that they now plan to apply for a judicial review of the approval of the Council's plans.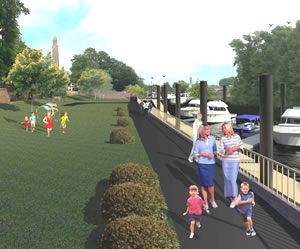 Watermans Park after the development
Brentford councillor Guy Lambert backed the plans saying the majority of residents were in favour. He said, "there's still a way to go before anything gets done. Some boats have moved voluntarily and others have agreed to follow but various legal matters will have to run their course."
At the meeting he pointed out that existing boats at the site were being advertised on a property web site for £2,925 a month rent which undermined claims that the new development would make the area unaffordable.
The Council will now be able to start the process of clearing the site which is likely to begin with the removal of any wrecks in the area.
May 20, 2016