Brentford landmark replaced with digital advertising hoarding without warning
There has been anger and confusion locally about the disappearance of the iconic Lucozade sign in Brentford over the Christmas holidays.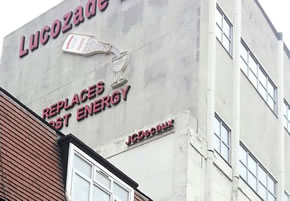 It has been replaced by a giant digital screen without any apparent notice and even Hounslow Council seem to have been taken by surprise by the change. The sign is much loved as it seen by many returning from a long trip outside London as the first indication that they are close to home.
There has been a sign on the building on the Great West Road since the fifties. JC Decaux, whose UK HQ is in Brentford, did apply to replace the sign in 2013 but their proposal for a replacement was rejected down only for the decision to be overturned by the Planning Inspectorate. However their ruling specificed that any replacement should replicate the existing Lucozade sign in a modern format.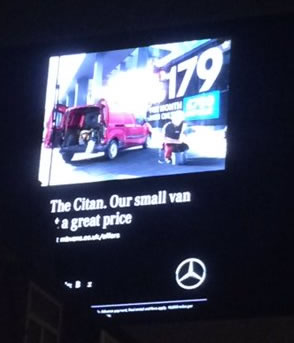 The replacement advertising hoarding (Picture: Brentford Heritage)
The digital display ad that has replaced it is advertising Mercedes vans rather than energy drinks.
The leader of Hounslow Council, Steve Curran, has ordered the planning department to investigate whether the change is legal.
He said: "It's a really important local landmark that we wouldn't want to lose. We need to find out who removed it and why.
JC Decaux declined to comment on the removal of the sign.
January 4, 2016