Firefighters find body in shed on site at Crane Avenue
A man has died after fire broke out in a row of sheds on an allotment in Isleworth.
Firefighters were called to on Crane Avenue, where they found the body of a man who was pronounced dead at the scene by London Ambulance Service.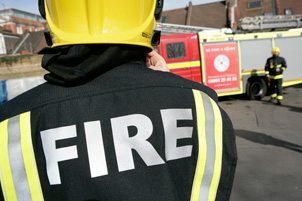 A line of sheds on the allotments were destroyed by the blaze last night (15th March 2015).
Three fire engines and around 18 firefighters and officers from Heston, Twickenham and Southall fire stations attended the incident.
The Brigade was called at 9.07pm and the fire was under control at 10.27pm.
March 16, 2015