Spotted several times between Hammersmith and Kew Bridges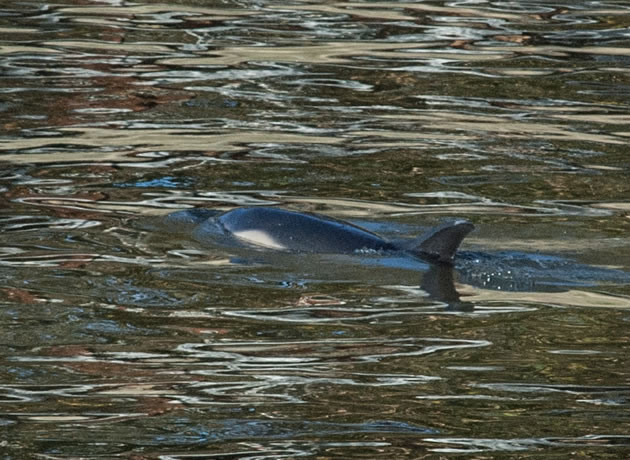 Dolphin in the Thames near Kew Bridge. Picture: Chiswick RNLI
There have been a number of sightings of what is believed to be dolphin or a porpoise on the Thames off Brentford this Monday (30 October).
The first reported sighting was just up from Hammersmith Bridge early this morning. Video footage was played on BBC London News.
The creature appears to be making its way up river as it has subsequently been spotted at Chiswick Pier, by customers at the Bell and Crown and by the Chiswick RNLI at Kew Bridge.
The Metropolitan Police Marine Policing unit have said on Twitter, "We're aware a harbour porpoise has been spotted up at Kew. It's perfectly fine so please don't approach it as it's likely to beach itself."
Dolphin sightings on the Thames are not unusual but more rare this far up. River users often report seeing small dolphins or possibly porpoises following their boats.
November 3, 2017