Footage released after money stolen from charity donation box

Police have issued CCTV footage after money was stolen from a donation box at the London Museum of Water and Steam in Brentford.

The film shows a man walking around the building on Green Dragon Lane on 26 March at 9pm. He is believed to have entered through a window and walks round the ground floor for about 25 minutes checking drawers and tills. He then takes out a knife out to cut open the box and takes out £200. The repair of the donation box will cost the charity more than the money that was stolen.

He is described as white, aged between 30 and 40 wearing a dark woolly hat, beige/light coloured hooded jacket and beige gardening gloves.

He passes the money to another man outside before leaving through a window at around 9.45pm.

The second man is described as a white male wearing a dark coloured puffa jacket.

The pair left the site at around 9.45pm.

The footage was shown on BBC Crimewatch on 9 June.

If you can help identify the men you are asked to called Hounslow CID on 020 8247 6160 quoting ref: 0506295/16.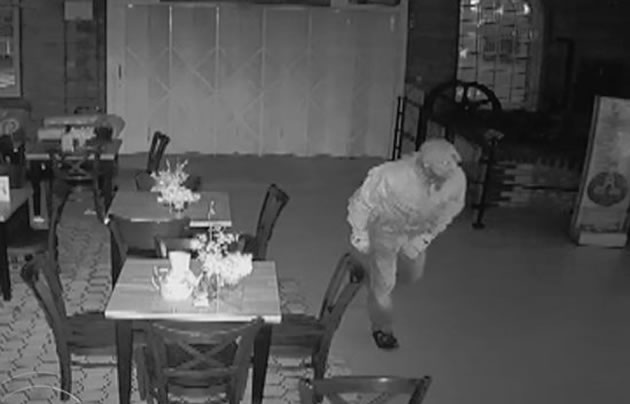 June 10, 2016