Marek Cuprys had climbed into bin after night of heavy drinking
A verdict of accidental death has been recorded in the case of a homeless man who was found crushed to death at a Brentford waste depot.
47-year-old Marek Cuprys, a Polish national had climbed into a bin at the Transport Avenue Transfer Station after drinking heavily in February of last year.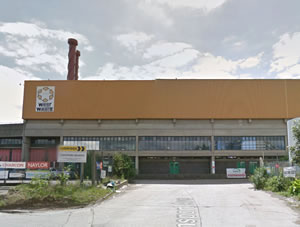 Transport Avenue Transfer Station
The discovery was made by staff at the depot who originally thought the body had been dismembered as only the legs of the deceased were visible in the container in which he was found.
The body was found just a few hundred yards away from the spot at which Hanwell teenager Alice Gross is believed to have been murdered last August. It is also close to the park where the body of Arnis Zalkalns, the man police say killed her, was found. There is nothing to indicate that this is anything other than a coincidence.
The Transport Avenue transfer station belongs to the West London Waste Authority and currently handles over 150,000 tonnes of waste each year from the London Boroughs of Richmond, Hounslow and Ealing. Four times a week trains visit the site to take away waste not recycled to a landfill site in Lincolnshire. It is operated by SITA UK Ltd.
March 18, 2016