Local man killed 77 year old former actress Jean Farrar in 'barbaric attack'
A man from Brentford has been sentenced to spend at least 32 years in prison for the murder of a woman last October.
His actions has been condemned by the victim's family as barbaric who say that his deception and lack of remorse over the last eight months have added to their suffering.
20 year old Daniel Barnett of Holly House was found guilty of killing 77 year old Jean Farrar. Police were called to the scene in the early hours of 25th October 2012 following reports of a disturbance. They found Ms. Farrar seriously injured at her home in Brook Road South. Minutes later Barnett was arrested close to the scene. Ms. Farrar was taken to hospital where she was pronounced dead later on the same day.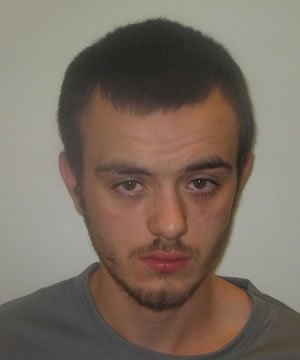 Daniel Barnett
Ms. Farrar lived alone and was registered blind. She grew up in London during World War II as she was unable to be an evacuee due to her father's work as a funeral director. She became a seamstress for the Royal Family and then went on to be a model and actress, sharing the screen with Roger Moore in an episode of the TV show "The Saint' and working as Hayley Mills' stand-in on numerous film projects. She has two children who described her as a 'devoted mother' and three grandchildren.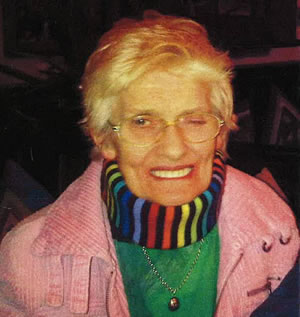 She had been a model and an actress appearing on TV in a episode of the Saint with Roger Moore.
Ms Farrar's son said, "Although my mum was well into her late 70s and clinically blind with only partial sight at the time of her murder, she was unquestionably still enjoying life. She loved going to films as well as the theatre and she continued to be a member of film and art discussion groups. She took great joy in attending all of her eldest granddaughter's dancing and singing performances. My mother continued to meet her friends on a daily basis at a local café in Brentford, sharing meals with them as well as laughter and stories. She did all this despite the need to walk slowly and steady herself as she moved. She was truly a great exponent of living life to your fullest despite your own limitations. "
He added, "Daniel Barnett did not need to enter my mother's house that night. He chose to. Upon finding my mum at home, he easily could have left. Instead he chose to beat her and throw her against the wall. And when she screamed in pain, he chose to kick her, stamp on her, and jump on her head until she was unable to scream anymore.
"As my mother lay dying alone in her hallway, he left her and attempted to make his own escape to freedom and presumably a return to normal life with his family.
"The attack that Daniel Barnett carried out on my mum was barbaric, and he has not displayed any signs of remorse or taken any responsibility since. Instead he has made the situation even more agonizing by dragging us through 8 months of waiting for this trial to start and the trial itself, where we have heard the horrific details of my mother's last moments of life. Daniel Barnett has proven himself to be a coward of the worst kind."
" He attacked a frail, clinically blind, vulnerable 77-year old woman in her own home. A woman who had no chance of defending herself. He showed her no mercy. He showed her no compassion. "
DCI Russell Taylor, of the Homicide and Serious Crime Command (HSCC), who led the investigation, said: "This was a horrendous attack on a vulnerable woman who lived alone. It was clear that Barnett targeted the address with a view to steal property. Having disturbed Ms Farrar, he attacked her, inflicting dreadful injuries. This was a mindless, cowardly and unnecessarily cruel attack on an elderly lady in her own home."
July 1, 2013