John Good responsible for rape and kidnap in the eighties
A man who raped a young nurse nearly 25 years ago has been sentenced to 12 years' imprisonment after advances in DNA analysis provided the evidence needed to convict him.
John William Good, 54 (4.04.58), of York Road, Brentford, Middlesex was convicted on Friday 19 October at the Old Bailey of kidnap and two counts of rape following an investigation by the Metropolitan Police Service Sapphire Cold Case Team..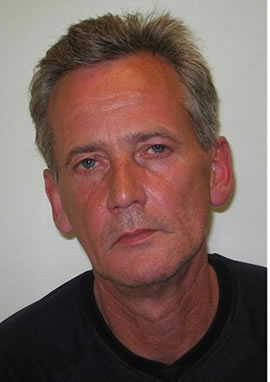 Good was sentenced to twelve years in prison for each offence with the sentences to run concurrently.
In the early hours of 5 July 1987 his victim was forced into a car at knifepoint as she walked along Hillingdon Road, Uxbridge.
She was driven to a nearby multi-storey car park where she was raped by Good. He then drove her to a closed garage forecourt and raped her a second time.
The woman reported the incident to police and an investigation was launched; however no suspect was identified at that time.
A cold case review of the investigation in 2011 established the availability of samples that could be subjected to further testing due to advances in forensic capability. A DNA sample was identified and highlighted a potential match to Good.
He was arrested on 11 July 2011 and subsequently charged on 28 September 2011 with kidnap and two counts of rape.
Detective Sergeant Andy Beete, Sapphire Cold Case Team, said: "The Met's Sapphire Cold Case Team is committed to pursuing rapists and sexual offenders, regardless of the time which has passed since the offences were committed.
"l would encourage any victims of rape and serious sexual assault to contact our Sapphire teams or get in touch with the Havens. Do not suffer in silence. We are here to listen to and support you.
October 20, 2012