Leslie Trotman killed in his own garden by pit-bull terrier
A Brentford man has died after being attacked by a dog that escaped from a neighbour's garden
On Monday 23 January, 83-year-old Leslie Trotman was in the rear garden of his home in Rowan Road, Brentford. A pit-bull type dog bit him on his right leg and knocked him over, resulting in injuries to his left side and hand.
He was taken to West Middlesex Hospital for treatment but on Sunday 29 January, he was found dead in his home by his son.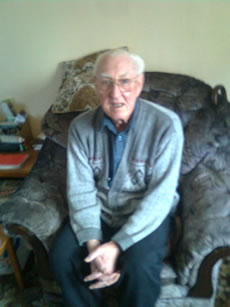 Cause of death was found to be haemorrhage resulting from a rupture to the spleen. Officers believe these injuries were sustained during the attack by the dog.
The matter is now being treated as manslaughter, and the investigation has been taken on by the MPS Homicide & Serious Crime Command under Detective Chief Inspector Charles King.
On Wednesday, 8 February, a man was arrested on suspicion of manslaughter. He was taken to a west London police station and subsequently bailed pending further inquiries. Three dogs have been seized from an address is Rowan Road, Brentford.
Police are appealing to anyone who has any knowledge of this incident to contact them on 020 8721 4054. To remain anonymous call Crimestoppers on 0800 555 111.
Mary Macleod MP, Member of Parliament for Brentford and Isleworth, commented: "This is a devastatingly sad story and my thoughts go out to Mr Trotman's family. It is the responsibility of owners to ensure that their dogs are kept under control. If an animal has managed to attack someone in a neighbour's garden then this has clearly not happened.
"The Government is looking into legislation that will force more responsible dog ownership. However the onus will always be on those who keep dogs to ensure that situations like this do not occur. As police are currently investigating this incident I do not want to make any judgement, but I do believe that the right to be safe in your own home is paramount."
February 9, 2012