Auditors reported as saying they have 'material concerns' about borough finances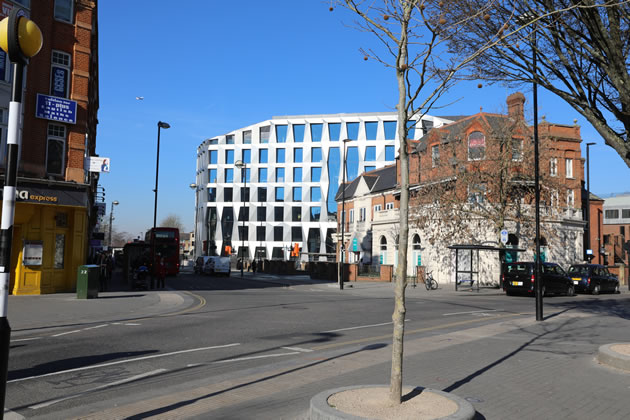 The new Civic Centre in Hounslow
Hounslow Council have dismissed suggestions that a delay to the publication of their annual accounts is indicative of serious financial problems.
Accountancy firm Mazars have said that the fully audited accounts, which were due to be published at the end of this month will be delayed. They were quoted by the Chiswick Calendar web site as saying they had 'potentially material issues' with the draft accounts which require further examination. Mazars did not respond to our request for a comment.
Cllr Shantanu Rajawat, Cabinet Member for Finance, Hounslow Council, said, "The council is in the first year of its contract with its new auditors, Mazars, and although we have spent time getting used to each other's working methods, it should come as no surprise that this has inevitably brought some delays to the process.
"The council has agreed jointly with the Auditor that it would be appropriate to delay the publishing of the final audited accounts from the July to the September meeting of the Audit & Governance Committee. This will allow the auditor and in-house team to complete their work to provide assurance over the council's accounts to both the Auditor and the council's own Chief Financial Officer.
"Since the audit is not yet complete, both Mazars and the council agree that it is not possible to conclude that there are 'material concerns' and this statement is not accurate."
Mazars took over from KPMG. The appointment of auditors for local authorities is done externally.
In September of last year a report was presented to the Council suggesting that there was a 'black hole' of £17.6 million in the boroughs finances. The shortfall had appeared because of increased costs in several areas, including technology, the waste contract, and a drop in central government grants relating to housing benefits. The Council was tasked with reducing spending by £27.4million to balance the books in 2018/19 but the report showed that it was unable to keep within that target.
Areas identified for significant overspend because of increased costs, include, increased provision of temporary accommodation which led to a £1.4million projected overspend, IT spending increases, including the cost of Microsoft licences, have left a projected overspend of £1.1million, the waste contract where a £4.5million overspend is projected, of which £2.7m is due to increased costs for waste disposal. The remainder refers to costs at the Civic Centre (the cost of running two centres while the new one is being built), and also from the Highways department.

July 18, 2019