Help them win Big Lottery funding by completing a survey on their new project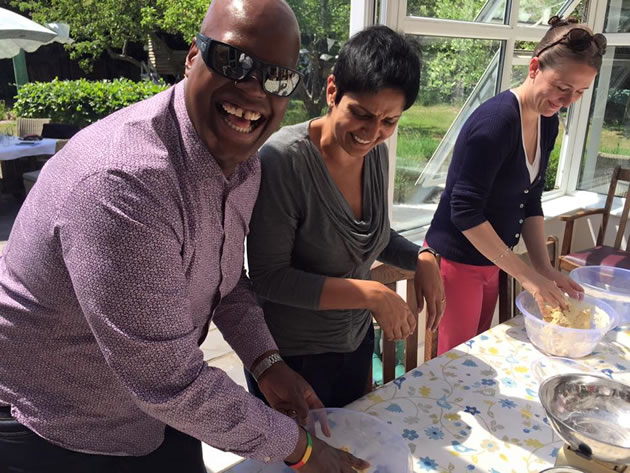 Hen Corner cookery
A group of charities active in the area have got together on a new project called 'Brentford Together'.
The aim is to encourage vulnerable individuals and families from Brentford (in the widest sense of the word) to participate in a wide range of free 'wellbeing' activities to build self-esteem, confidence, relationships and skills.
At this stage they are looking to find out the views of local residents as part of their bid to secure a grant from the Big Lottery fund.
If successful it would enable a programme of free and fun activities in Brentford. For instance you could enjoy a regular social activity at the Cathja's Kitchen Table community hub on Brentford High Street where you can learn new skills . There would also be free advice available on nutrition and eating more healthily on a budget and a chance to learn how to cook new healthy dishes with local expert Sara Ward (Hen Corner) at Cultivate London's Salopian Garden on the London Road and at locations close to you.
The group of charities has been shortlisted for a Big Lottery Fund grant to make new opportunities available. But they need your help. All you need to do is to complete a 2 minute survey and tell them what you think. The deadline of the survey is Friday 6 April.

March 16, 2018