Permission sought for event with over 14,000 attendees
An application has been made to Hounslow Council to hold a large pop concert in Boston Manor Park next summer.
Permission is being sought from the borough licensing department for the event which could have an attendance of up to 14,999 people on 10 June 2017.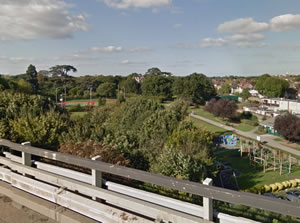 Boston Manor Park
The applicant is UTB Events which organises large outdoor events. They have applied for a licence to play amplified music, show films and serve alcohol.
A similar application for a 'rave' event in the park this year attracted some objections from residents but it passed off without any reported major incident.
It will be a ticketed event for over 18s. No amplified music will be allowed after 10.30pm.
We have asked the organisers for more details about the event including bands that may be playing but have yet to receive a response.
An official notice about the application will be published in a local newspaper. If you'd like to comment on the application, you should contact the Licensing Team by 4 January 2017 on 020 8583 5555 or licensing@hounslow.gov.uk

December 16, 2016