Celebrating Brentford's Trip to Wembley and our diversity in pubs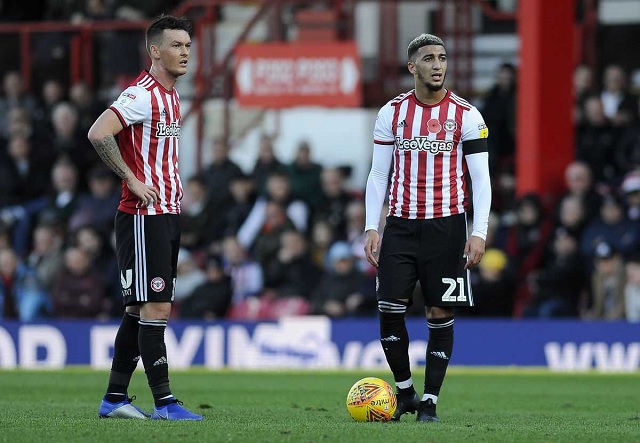 Brentford FC is on its way to Wembley on Sunday April 3rd. For many this means an empty Saturday without football, for others a relief from Saturday chaos.

Brentford has a glorious number of pubs and sadly a fair few that have disappeared as well; many pubs are supporting Brentford FC by arranging their own buses or coaches to Wembley.

So to celebrate both Brentford's trip to Wembley and the wonderful pubs in Brentford, the challenge is, on Saturday April 2nd to visit as many pubs as you can, take a photo and email them in to editor@brentfordtw8.com, tweet them (with #brentford) or post them on the forum, along with the name of the pub. If you're visiting the location of a past pub, add the name of the pub as was.

You can take photos of the pub from the outside, or a pump, landlord/lady or noticeable feature inside, anything that identifies the pub. A selection of the best photos will be put on here.

Please note that you don't have to drink to participate and you don't have to have a pint in every pub either.

Whoever has the most comprehensive list, with bonus points for Brentford FC souvenirs featured in photos will win a prize. Bonus points can also be awarded for interesting bits of knowledge about Brentford's pubs. Winners must be registered on www.brentfordtw8.com

Prizes include:
a meal for 2 at The Six Bells
£25 to spend at the Royal Horseguardman
family membership of BIAS
£20 Brentord FC club shop voucher (sponsored by BIAS)
a gallon of ale to be drunk at the Magpie and Crown
Brentford FC are offering a signed ball and 2 tickets to a home match
There is of course a list of Brentford pubs in our directory with feedback. Feel free to add your comments.
If you're a pub and would like to donate a prize please contact editor@brentfordtw8.com
If you haven't bought your tickets for Wembley please see Brentford FC for details. 20,000 tickets have been sold but we'd like to take more!

March 16, 2011