Boris backing Mary Macleod on use of Commerce Road site
The possible use of the Commerce Road bus station as the site of a new school has moved a step closer after the idea received the backing of the Mayor of London.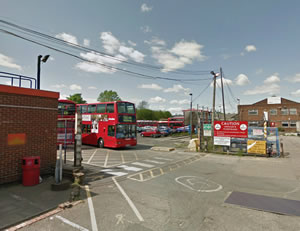 Commerce Road bus station
Mary Macleod, MP for Brentford and Isleworth, has been in contact with Boris Johnson and his team, to push for a new school at the site, which is currently owned by Transport for London. Following Mary's correspondence, the Mayor sent his Chief of Staff and Deputy Mayor for Planning, Sir Edward Lister, to discuss the proposal with Council officials.
The Mayor agreed with Mary about the acute need for new schools in the London Borough of Hounslow and promised to work with the Local Authority to ensure a site will be found. The Mayor responded: "we are speaking with Transport for London and will be looking to actively investigate alternatives with the borough and land owners to see if we can find a solution."
Mary said, "I am pleased that the Mayor has acted so quickly on this issue. We are the fourth fastest growing Borough in London and with the population expanding at a higher rate than expected, we desperately need new schools. I will work with the Mayor and with the London Borough of Hounslow in the coming months to see if this site, or if not, another site can be secured. Educating the next generation is a key priority."

August 30, 2013