Drop in and find out what it's all about
Brentford ' Making the Connection' Project is an exciting arts, lighting and landscape project funded by the Mayor's Outer London Fund and London Borough of Hounslow which is currently being project managed by ISIS and The Canal & River Trust. The project aims to improve links between the Great West Road and Brentford High St for cyclists and pedestrians through improvements to spaces like Market Place on the High St, the canal-side sheds north of the town centre and other 'meanwhile' uses to activate the town centre and canal.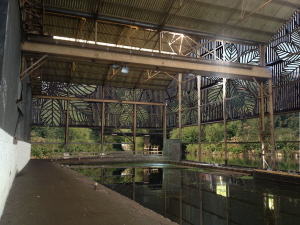 The Brentford Connection Project compliments other developments along this route such as the ISIS' Brentford Lock West development at Commerce Rd, Super Cycle Highway proposals for Brentford High St and development proposals for the land South of Brentford High St which are currently being progressed by Ballymore.
If you would like to find out more about the Making the Connection Project, we will be handing out Project Newspapers in Market Place and inviting people in for a tea, coffee and mince pie to discuss the proposals at the former Opticians at the junction of Tallow Rd / Brentford High St on Tues 18th and Wed 19th Dec from 12.30pm till 7.00pm.
If you can't make this then please visit the website www.thebrentfordconnection.com for more information about the project and where you will soon be able to comment on the proposals.
December 18, 2012