First Phase of building commences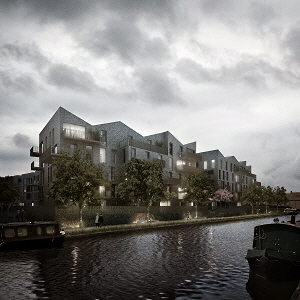 Welcome to the first edition of the Brentford Lock West, Construction Newsletter. This newsletter aims to keep you up to date with the latest development news and progress of the building works on site.
ISIS Waterside Regeneration has worked closely with the local community throughout the early planning stages of this development and we would like to take this opportunity to thank you in advance for your continued co-operation throughout the works.
We will be issuing further newsletters once work begins on site to keep you up to date with our progress and latest news.
For more information on the scheme and the homes available, visit: www.brentfordlockwest.co.uk.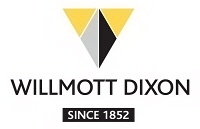 Who are we and what are we building?
We are Willmott Dixon Housing and we have been appointed by ISIS Waterside Regeneration to build the first phase of homes at Brentford Lock West, a collection of 150 one, two and three bedroom apartments and townhouses. The scheme has been carefully designed to maximise the water frontage, while offering stylish and unique homes that are focused around a sense of community, with plans for allotments and public spaces all factored into the design. The first phase will include four separate blocks, five storeys high. The construction will be of concrete frame.
What's happening now?
Archaeology, ground remediation and surveying works are currently taking place, along with replacement and repairs to the existing hoarding.
Ground works are due to commence on the site this month (November 2012).
Coming soon!
There will be an opportunity for local residents to meet with representatives from ISIS and Willmott Dixon in the near future, where we can take your questions and provide you with an update on our progress and next steps. Further details will be included in the next newsletter.
Considerate Constructors Scheme
As an Associate member of the Considerate Constructors Scheme, the Brentford Lock West development is registered by Willmott Dixon to participate in the scheme.
The scheme has been set up to improve the image of the construction industry through better site management and by encouraging good communications with site neighbours.
Willmott Dixon will be inspected under the following headings:-
Safety, Respectfulness, Cleanliness,
Consideration, Environmental Awareness, Good Neighbour, Responsible and Accountable.
Following our inspection, we will advise you of our scoring.
Site Contact Details
Steve Leese
Operations Manager
Telephone 07967 038264

Steve will be responsible for overseeing the works. Should you have any queries, Steve will be happy to answer any questions on site.

Lorraine Lane
Community Liaison Manager
Telephone 01462 814455

Lorraine will be happy to assist you with any community issues.
PARTICULAR HAZARDS – BE SAFE!
Willmott Dixon have your safety in mind at all times and will take every measure to prevent unauthorised access onto our site.
We kindly ask parents to please remind your children not to enter the building site at any time and to warn them about the dangers that exist.
For further information visit:or call Stubbings Property Marketing on 01628 482 276.
November 27, 2012