End of 144 years of banking on same site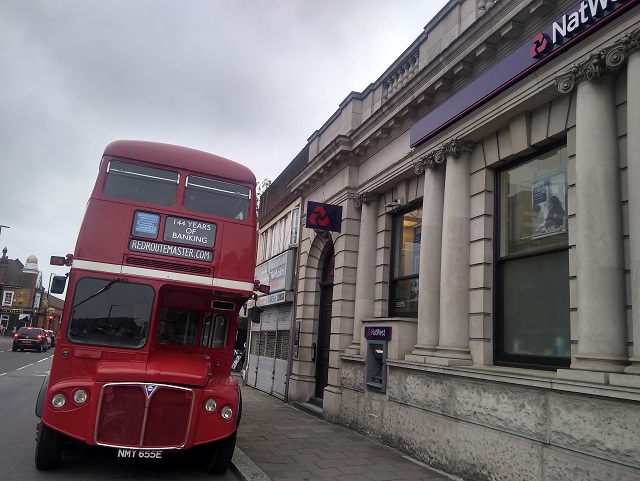 By Friday the NatWest signs have all been removed from this branch that closed on Wednesday. The site will be demolished to make way for Ballymore's development.
Members of Brentford Chamber of Commerce, local businesses, such as the Goddards, local councillors and other partners all came together on Monday to thank the team at NatWest for their years of service.
Adam Shailes, President of Brentford Chamber, who also runs Brentford's iconic company RedRoutemaster.com, said
"We are here to celebrate over 144 years of banking from 100 High Street, Brentford.
"The existing bank has been in its current format since 1920, the same year Brentford Chamber of Commerce was formed by the same local business people who would have used the services.
"Our town which can trace its roots back before the Roman times, became a thriving Dock and Industry area due to the River Thames and the Great Union Canal. Now though the Dock has long since been transformed, our excellence location, the river and canal makes us a great place live and is home to companies such as BSkyB, GSK as well as mainly independent, creative, media, events and technology companies.
"It will sad to see this landmark go but this site forms part of the high street regeneration scheme to re-link back up our canal waterside; it will see approximately 96 affordable and social homes build in its first phase by London Borough of Hounslow.
"During these changing times, it's key that organisations such as the Brentford Chamber of Commerce provide a voice for the many businesses and groups that call Brenford their home. Regengation, is unsettling, but it also can create oppuilty which we want to make sure the best can be delievered for our town and that the right space and premises are created for our thiving groups and businesses".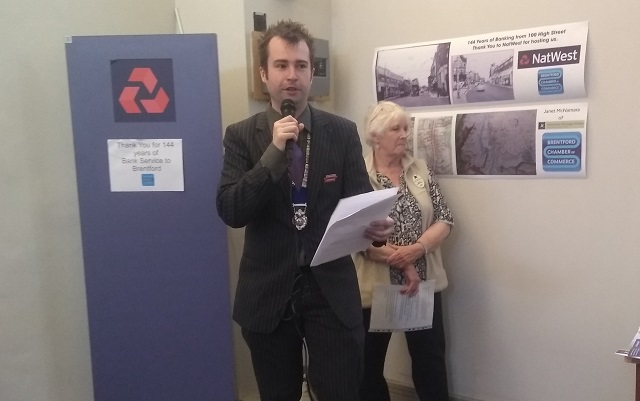 Janet McNamara briefly outlined the history of 100-101 High Street which can be seen on Brentford High Street Project.
Guests then left banking staff to lock up for the last timed and carried on networking on the bus.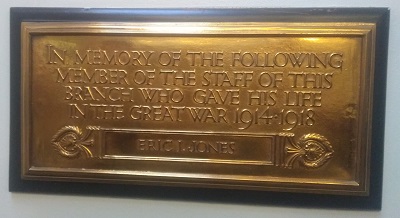 The plaques that commemorate those members of staff who lost their lives in the World Wars, Eric L. Jones in the first and Ralph E. Sellar in the second will be transferred to Chiswick branch.
June 8, 2018