Plans to enable businesses to become "leaders of their own destiny"
Brentford Chamber of Commerce held its Annual General Meeting at The Hock Cellar this week.
Fuller, Smith and Turner very generously sponsor the evening's food and drink, offering a marvellous opportunity to try and sample all of Fuller's beers.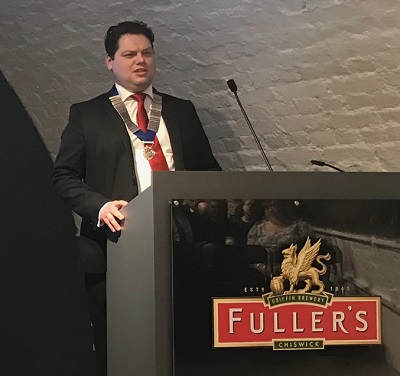 Brentford Chamber is approaching its centenary in 2020 and is one of the few remaining chambers in this country to represent one town as most have merged with neighbouring chambers, become borough-wide or closed down.
Being small in size does have its problems and as President David O'Connor explained at the meeting, it's become increasingly difficult to run a chamber on a voluntary basis. He said: "We need to drag our chamber into the 21st century and become focused in what we do, with fewer events and more direct engagement. Vast changes in Brentford are imminent with all the planned developments and it is important for Brentford Chamber to have a strong and focused voice. To this end we've adopted a modern constitution and a much smaller executive team.
"We want to look at working better with existing groups like the Brentford High Street Steering Group and Brentford Community Council and start the slow process of building support for a Business Improvement District which would enable local businesses to make local improvements to their benefit. As our Vice-President, Adam Shailes said, a successful BID would enable us to be "leaders of our own destiny".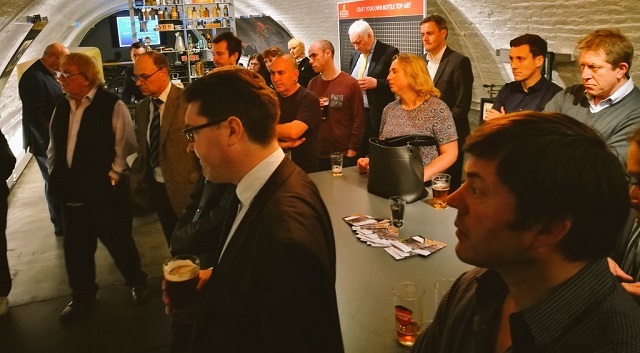 The meeting finished with a short five minutes by each of Brentford & Isleworth's prospective parliamentary candidates.

Brentford Chamber of Commerce is run by David O'Connor, Holiday Inn Brentford Lock; Adam Shailes, Red Routemaster; Nick Kilby, teapigs; Matt Snowden, University of West London, Mike Sleeman, P2PFinance Ltd and supported by Secretary Kath Richardson, BrentfordTW8.
May 19, 2017