Isleworth charity opens new centre in former Motorwise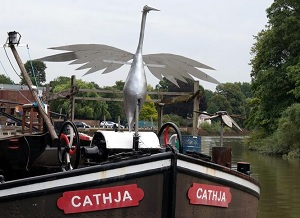 Cathja's kitchen table is an extension of The Cathja Project, a therapy through creativity service for adults with mental health issues based on the barge moored in Old Isleworth.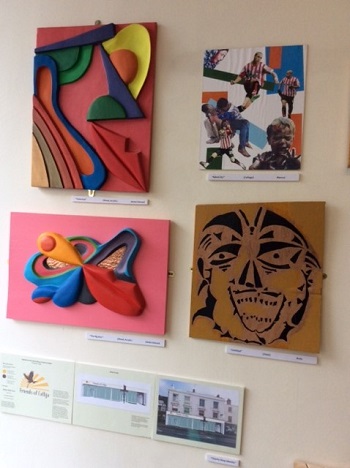 Art work on display (some is for sale, please ask)
The charity shop in Brentford High Street has opened to help raise much needed funds for Cathja and the Community Hub offers a variety of options for community use, from a free hot drink at the table given with a friendly smile and a chance to share your worries, get support or be signposted to local services that may be able to help or referral to Cathja, to a place to use for your community group (free and charged please enquire to cathja99@hotmail.com or pop into our shop), run an exhibition (particularly interested in hosting other groups work in Hounslow borough), collaborate and generate community cohesion by just meeting up.
Any donations are welcome - furniture; bric a brac; clothes etc - coll
ection locally can be arranged or plenty of parking by shop - NCP car park next door - or drop point at rear of premises during opening hours.
Interested in volunteering? We'd love to hear from you, opportunities available are helping in shop, delivering and collecting donations - pop your head in the shop and leave your details.
Make Brentford Brilliant - Join in an an action planning day to deliver ideas to improve the community.Register for the event on February 20th, 2-4pm with Hannah Gardiner, h.gardiner@lsx.org.uk or 020 7234 9400.
February 17, 2016