Urgent as van needed for scout camp
A van belonging to 1st Osterley Scout Group has been found after having been stolen on Thursday. It's now been locked away for safekeeping.
The van was discovered in the Heston area apparently having been parked there for a few days. It needs a replacement ignition and the Scout Group will need to pay for recovery costs but its retrieval is a huge relief.
It was spotted on Saturday lunchtime in the Whitton/Teddington area, with its logos still intact. The driver was a grey haired man with a beard.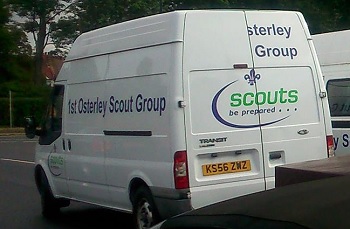 This is the van, registration KS56 ZWZ.
The van is used for excursions such as scout camp which takes place in a fortnight.
July 11, 2016