Large group enters disused car park over night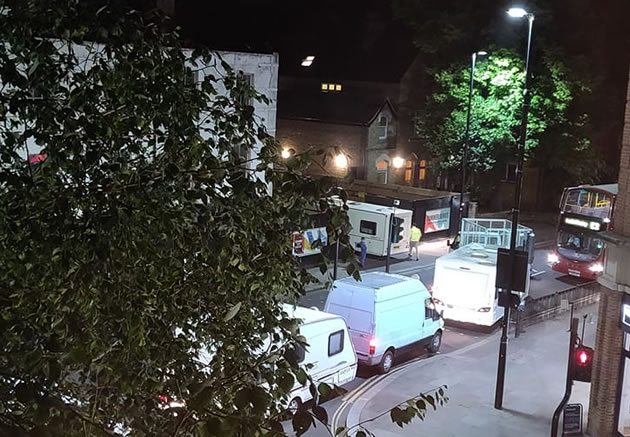 Travellers entering the site. Picture: Harps O'Mahli
A large group of travellers have taken up occupation of a disused car park which forms part of the planned Ballymore development in Brentford.
A convoy of vehicles including vans, caravans and camper vans was seen entering the site yesterday night.
A smaller group remained the following morning. The police and Hounslow Council have been informed.
A spokesperson for Ballymore said, "reported travellers illegally accessing part of our development site along Brentford High Street overnight to Friday 7th June to the local authorities. We are working closely with the relevant parties to take the appropriate action and resolve the situation as soon as possible, with the eviction process already underway. We will update the local community with further information and timings as soon as we are able."
Last month travellers set up encampments in Carville Hall Park and at the southern end of Gunnersbury Park. It is not known if this is the same group.
Hounslow Council is considering obtaining a borough wide injunction against traveller camps after fears were raised of displacement due to Ealing borough having obtained such an order.
The injunction forbids caravans, mobile homes, vans and lorries from coming onto public land for the purpose of occupying it or depositing waste.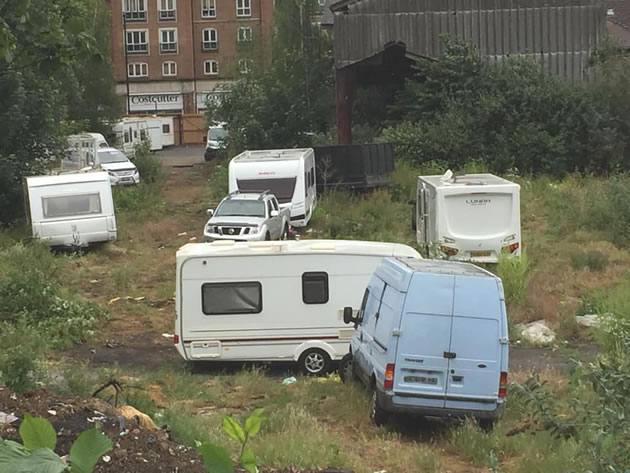 The encampment this Friday morning. Picture Diane Newman/Facebook
A spokesperson for Hounslow Council said earlier, "We are aware of Ealing council's introduction of an injunction against travellers.
"While we continue to explore our options with regard to unlawful occupation of public land by any party, we have yet to decide what further measures we may take to discourage future illegal trespass."
As the current occupation is believed to be on privately owned land the injunction would not be applicable in this case.
We have asked Ballymore and local councillors for comment.
June 7, 2019