West London's leading vintage operator grown into new headquarters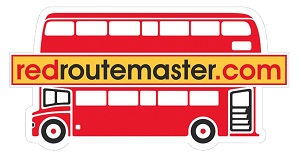 RedRoutemaster (trading name of Attend IT) started only four years ago and has now outgrown its first operating base and has completed its move into a new site now known as RedRoutemaster Brentford Dock Rd Garage.
RedRoutemaster's old location is under threat of redevelopment and like many smaller operators in Greater London it has struggled to find a suitable new location, but thanks to the support lobbying led by the local chamber of commerce, the Brentford Chamber, the London Borough of Hounslow and Brentford Dock Limited, they have managed to secure a new larger site complete with a full functioning office building which fronts the high street.
The move has also allowed the group which also has a IT division to move its head office and all other operating sites to one central location.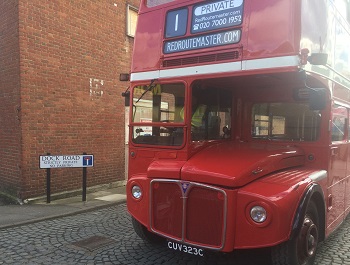 The facilities are a major upgrade and will allow the RedRoutemaster's team to continue to grow the business with its focus not only in the traditional vintage wedding hire market, but with Corporate, Promotional and other new markets the business is developing.
It is part of an investment from RedRoutemaster.com in the local community of Brentford of 220k over the next 5 years.
Adam Shailes, Managing Director said "It will allow us to continue to offer a bygone traditional experience of vintage bus travel to the young and old. It will also help us to restore more Routemasters and finally as Brentford is Brilliant for Business allows us to support the community we feel very proud to be a part of".
The company is a family run business that employs many local people and is proud to operate a fleet of restored vintage London Buses with engineering outsourced to London Bus 4 Hire.
Martin Detheridge, of London Bus for 4 Hire commented; "We take pleasure in being experts at restoring and maintaining Routemasters buses beyond the industry operating standard. Although keeping vehicles designed in 1954 on the road is a challenge, the beauty of the design and the practicality they have, make it worth while"
RedRoutemaster are strongly committed to operating safely, they use advanced TomTom Telematics to record fuel, safe driving (Green Driving), driving time management, low bridge warning systems, etc. RedRoutemaster is also a FORS accredited & FTA Passenger member.
Operations Director Darren Kidd said "We offer a bygone experience which is fun and exciting, our number one priority is safety, ranging from our passengers, our staff and other road users. This is why we have invested in the state of the art technology that is in installed on the buses and the thorough training we put our staff through, even though our business is very traditional."
RedRoutemaster is very active in the local community and supports a number of events during the year including the famous Brentford Festival.
February 9, 2015