Bianca Marton makes dairy free artisan chocolate

Opening a new chocolate shop in time for Christmas could be described as the epitome of sweet timing.
But Bianca Marton Chocolates in London Road, next door to O'Briens, is not new to the area.
Bianca has been selling her hand-made chocolates in Brentford Market for years but has now decided to set up shop permanently. She does not use any dairy in the making of her chocolates so they are of special interest to those with dairy allergies.
"The chocolates have been selling so well at Richmond and Brentford markets, that we decided to get a shop with a kitchen below," said Bianca.
"We chose Brentford because it seemed the perfect place. We have a beautiful location, just by the Grand Union Canal and close to Syon Park."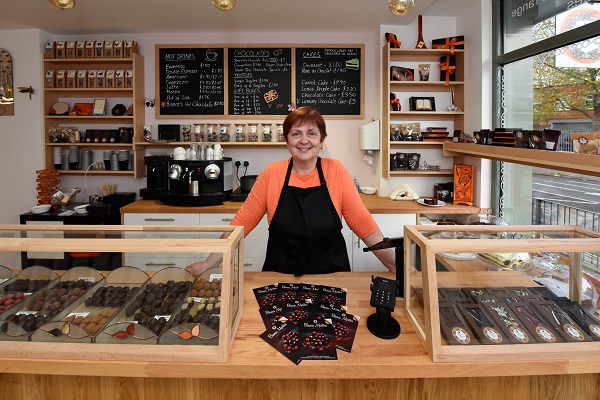 Friend and BBC broadcaster Jeremy Nicholas, decided to go into business with her because he loved her chocolates so much.
He said: "Bianca has been making chocolates in her home kitchen in Isleworth for the past four years. And when she wanted to get premises, I offered to go in as a business partner.
"Our chocolates are artisan and very fancy and we thought Brentford is the sort of up and coming place that would appreciate them."
But after years in broadcasting and journalism, why plunge into the world of confectionery?
Jeremy said: "What's not to like about chocolates? They make people happy. Our chocolate is very dark and tasty. Bianca is a genius with her recipes and her sea-salted caramels are to die for."
And not only has Jeremy and Bianca timed their shop's opening for Christmas, they have managed to be in time for Small Business Saturday this weekend.
"We are proud to be backing Small Business Saturday, said Jeremy. "It's great that people are thinking about buying from small, local businesses again. Our chocolates are made in the downstairs kitchen, so the journey to market is just being carried up the stairs. That's what I call a local business!"
December 4, 2014