Demo after new laws introduced making homosexuality punishable by stoning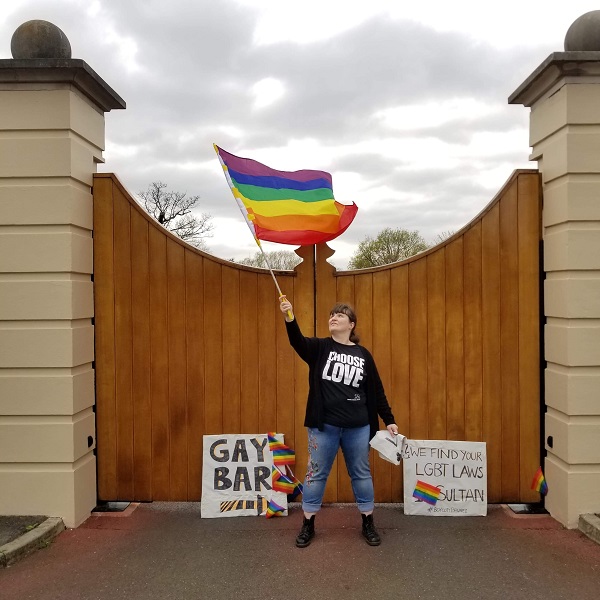 A protest has been held outside one of the Sultan of Brunei's residences in Osterley following the move to make homosexuality a crime punishable by death.
Homosexuality was already illegal in Brunei and punishable by up to 10 years in prison but from this week the new Islamic laws will see the sex and adultery offences punishable by stoning to death.

Muslims make up about two-thirds of the country's population of 420,000. Brunei has retained the death penalty but has not carried out an execution since 1957. Brunei's gay community has expressed shock and fear at the "medieval punishments" and there has been widespread condemnation.
A protest organised by Lewis Cox, the Labour Councillor for Hobbayne was held on Saturday, outside one of the homes of Sultan Hassanal Bolkiah in Osterley.
One of the people who joined was chartered surveyor Katy Allsop who said: '' We couldn't let this pass without making a stand. The very idea of it is just so very wrong.''
The actor George Clooney has called for a boycott of the Sultan's hotels around the world including the Dorchester in London.

A further protest will be taking place at 2pm this Saturday (06/04/2019) outside the Dorchester Hotel.
A Facebook Group called "Ealing Borough LGBTQIA and Allies" has now been set up and any future local protests will be publicised there.
April 5, 2019