Firm believed to have signed a lease for new premises in Greenford
There is growing speculation that Brompton, the manufacturer of handmade bicycles, may be about to move away from its Brentford location.
The company which has recently won the Queen's award for Enterprise is believed to have already signed a lease on premises in Greenford. They have also been advertising for staff at the new facility.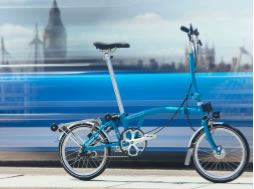 We have asked the company for a comment on their plans but have yet to receive a reply.
Since 2010 the company has grown to sell in 43 export markets, including countries in South America, Eastern Europe, the Middle East and Asia.
In the last 3 years Brompton bicycle has also rolled out 8 branded Brompton Junction stores in major international cities including London, Amsterdam, Milan, Bangkok, Beijing, Shanghai, Kobe and Hamburg. With plans for more to follow over the coming year.


July 3, 2015