Community Planting Day to be held amidst several improvements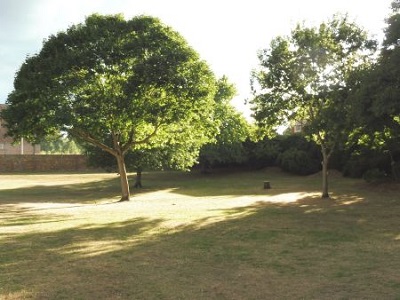 Friends of Brent Lea were formed to care about the recreation ground and develop it for the use of all, after a protracted battle to stop a primary school being built on it.
Come and help plant Butterfly & Bee friendly plants and Orchard Trees.
Apple, pear and plum trees will be a welcome addition to the ornamental cherries.
Community Planting Day will be on Wednesday 5th December 10am – 3pm
Greenspace 360 will be providing the tools. Participants are advised to wear strong boots, bring gardening gloves and wrap up warm.
A new entrance path with a free-draining surface will be installed at Brent Lea.
Brent Lea Park will be closed from Monday 26th November for up to 3 days whilst works take place.
Works will start next Thursday 29th November to improve the MUGA and Tennis Court Fencing. The tennis court now has a net and markings.
New benches have also been installed.
Friends of Brent Lea are asking for a fence to give the dog walkers a dedicated area with gated access down between the wall and the courts, to the large area at the far end.
An area of grass will be left unmown to attract wild flowers and insects.
For more information please contact parks@hounslow.gov.uk for Lampton 250 or Friends of Brent Lea website or on Facebook.
November 23, 2018