Lela goes Oooh as single released today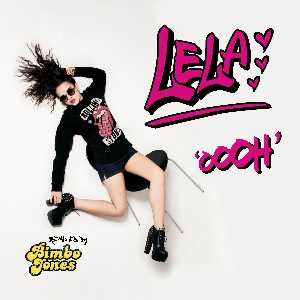 Lela is the first Artist to be signed to brand new Brentford based record label BAM Records. Although Lela hails from Lincolnshire, she studied Musical Theatre at UWL and now spends a considerable amount of time in Brentford, writing songs and recording.
Lela's first Single, "Oooh" is released today, 27th May, and Brentford School for Girls had a sneak preview at a private performance for the Students last week. The Assembly Hall was packed and the atmosphere fantastic as Lela performed "Oooh" for the first time.
A Press/VIP Launch party was held in Soho on the 25th May, where Lela and her dancers performed 3 songs, which were fantastically received by the industry including of course BrentfordTW8.com

She's definitely doing something right as today her first single went into the Music Week Pop Chart at number 28 – Oooh!
Watch the official video and count the Brentford locations.
She's a quirky singer/songwriter, who caught the eye of legendary remixers/producers Bimbo Jones who have had over 70 number ones across
the US and UK with remixes of the likes of Lady Gaga, Rihanna, Katy Perry, Pink and Kylie to name but a few. They took her incredibly catchy song 'Oooh' and turned it into a pop/dance smash! Listen to the radio edit
Lela's single "Oooh" is out on BAM Records through Universal Right Track Distribution and is available for download from 27th May on iTunes.
May 27, 2016