Owners want a fresh start for troubled location plus a licence extension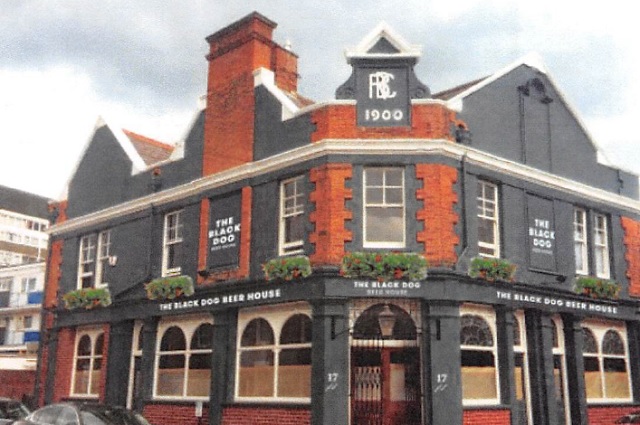 Brentford's newest pub the Black Dog Beer House is set to open later this month on the former site of the Albany Arms.
The directors of Twisted Grain Ltd are behind the new venture on Albany Road, setting out on their own having formerly revitalised the Sussex Arms in Twickenham and The Antelope in Surbiton.
The new owners are appealing to dog walkers and real ale drinkers with 8 real ales, 15 keg lines and 5 real ciders as well as a variety of bottles and also hope to develop their own mini-brewery. Food will also be a key element of the new offering.
The Albany Arms, closed now for several years, had a chequered history with a stabbing in 2001 and strippers in 2010.
Twisted Grain are asking for an extension to the licensing hours that are currently in place.
The proposed opening hours are:
10am-midnight Monday-Thursday
10am-12:30am Friday and Saturday
10am-11.30pm Sunday
with alcohol being served up to half an hour before closing. The beer garden will close 10.30pm, and a half hour later on Friday and Saturday.
Local residents have objected to the extension of licensing hours quoting damaging cars, urinating in public, engaging in fights, public sexual acts, after closing hours drinking and drug dealing as well as the general increase in evenings. Difficulties with car parking are also cited as a concern.
The application to vary the licence will be heard on 23 October.
BlackDogBeerHouse

/BlackDogBeerHouse
October 13, 2018