Brentford Travelling to Stamford Bridge this Sunday
Even those in Brentford who don't really get involved in football are aware (and if not, why not?) that having kept Chelsea to a 2-2 draw at Griffin Park, over 6,000 supporters are travelling to Stamford Bridge this Sunday in the hopes of an outright win over Chelsea to reach the fifth round of the FA Cup.

BIAS, the independent association of supporters for Brentford has just sold out three boats travelling from Kew to Chelsea starting from 8:15am so if you're on the waterside, watch out for a Brentford flotilla! Many congratulations for organising and filling three boats.

Brentford Chamber of Commerce has a much more modest initiative with a Red Routemaster going to Chelsea, departing at the more relaxed time of 9:30am, departing from the corner of Commerce Road by the Holiday Inn. The return trip costs £10 and places are still available (contact secretary@brentfordchamber.org to reserve). RedRoutemaster.com are supplying their bus at cost to fund a charitable event the Chamber are holding later in the year.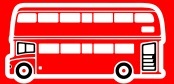 Failing these methods (and of course, Brentford FC are providing their usual away day coaches) you can watch the match on ITV, so you don't even have to go to the pub. Conventional public transport still works, but do check for engineering over the weekend. Many of the pubs in Brentford will of course be showing it.
We'd like to wish the team at Brentford FC the very best of luck and hope that everyone, players, supporters, staff et al enjoy a fantastic day out on Sunday. Who knows, the sun might even shine!
February 14, 2013