Or do you not go?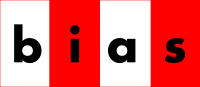 BIAS is the Brentford Independent Association of Supporters, formed in recognition of the need for fans to unite in order to protect the future of their club, and to represent supporters' concerns about its management. And that, more or less and with a lot of success, is what it still does.
As part of its work to improve the Matchday experience for all Brentford fans, BIAS has introduced a Matchday Experience survey - open to all Bees fans. You don't have to be a BIAS member.
Please take a few minutes telling BIAS what you think about all aspects of coming to Griffin Park. BIAS want to find out what grinds your gnashers and what tickles your fancy so that they can share the information with Brentford Football Club and drive for continuous improvement in the areas that matter most. The survey will remain live until 11.59pm on 15th October.
If you do not go to Griffin Park, maybe you've tried it once or have never been to a football match please contact BIAS and tell them what would enourage you to make the trip. BIAS does not promise miracles but will see what it can do to help support and encourage new supporters
October 2, 2009