Council believed to have been concerned about lack of flood risk assessment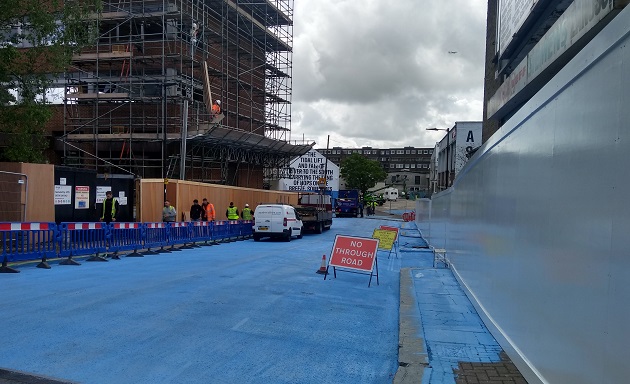 Ballymore have this week been refused permission for part of their development which includes the Rye by the Water bakery and grill site.
The developer had applied for a temporary ten year use of this site on Catherine Wheel Road which also included their sales and marketing suite and landscaping of the area.
The refusal decision on application ref: P/2019/3844 has not yet been published but the likely reasons for refusal according to the planning list were a lack of Flood Risk Assessment and that the 10 year temporary period proposed would make use lawful.
A Ballymore spokesman said, "As agreed with planning officers at London Borough of Hounslow, we will be re-submitting the application as pending reports have now been received, namely a Flood Risk Assessment. We would hope that this addresses the Planning Authority's primary concern and will allow this application to be approved."
It is not thought at this stage that the refusal will require the closure of the bakery and grill.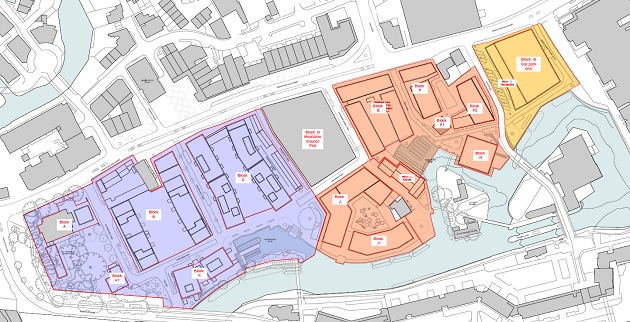 Phase IA blocks A, B, C, K (purple), Council block D (grey), phase 2 (orange), car park block G (yellow) - (larger version)
The Brentford Waterside project will ultimately deliver 876 new flats, around 14,000 sq m of new retail, 4,000 sq m commercial space, and new public realm including an extended Thames Path.
January 24, 2020