Ballymore introduces six month trial period to its car park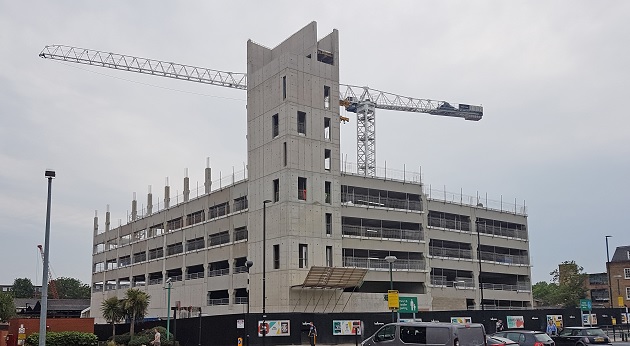 Car park in construction

A Ballymore spokesperson confirmed:
"The car park developed by Ballymore on Dock Road and Brentford High Street, which recently opened for public use, has amended its operating tariffs following consultation with Hounslow Council and local business. The car park will now facilitate up to an hour free parking for a six-month period. It is hoped this will benefit trading on the north side of the high street. The car park currently offers 150 spaces, the numbers of which will increase once complete in 2020, with 20% provision for electric charging and 10% blue badge parking.
"The car park forms part of the first phase of works of The Brentford Project, which will ultimately deliver over 800 new homes, over 50 retail units, an improved Thames path, and new public realm and urban greening."
The car park, run by GroupNexus has been charging £2 per hour for the first two hours during the week (£1 at the weekend) with prices varying up to £150 for the full month.
In response to a query Ballymore added "The time frame of six months has been put in place to support the high street over the Christmas period".
August 16, 2019