Painting Catherine Wheel Road blue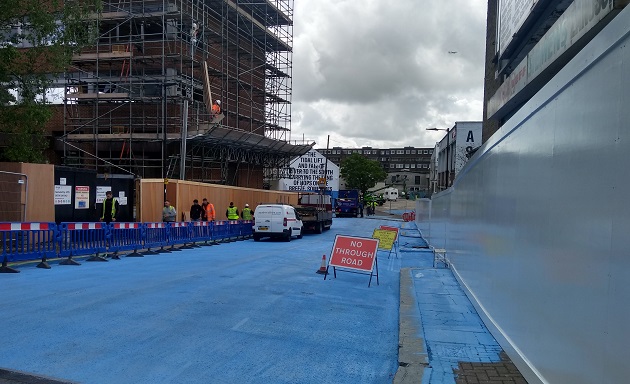 Catherine Wheel Road and Brent Way have been closed off as Ballymore carry on preparations toget the site ready to start work.
Although permission was granted in 2017 these road closures have occurred with short notice. The blue paint has come as a surprise to everyone.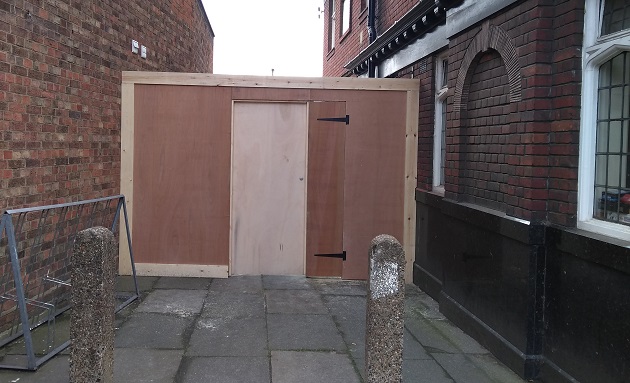 Boar's Yard access, down the side of the Magpie and Crown (now open!)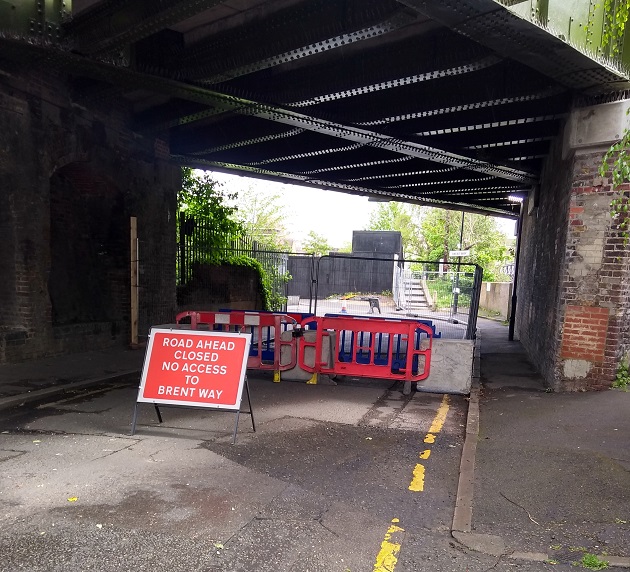 Brent Way closure under Augustus Close Bridge. Pedestrian access is between The Ham and the footbridge to Brentford Dock only.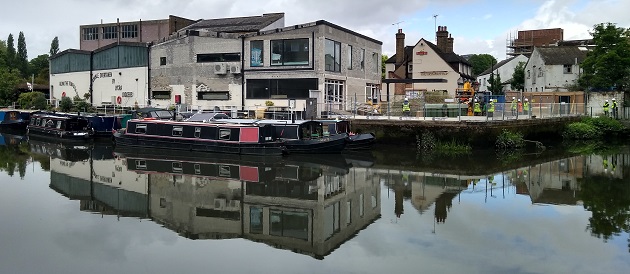 Ballymore have been asked to comment.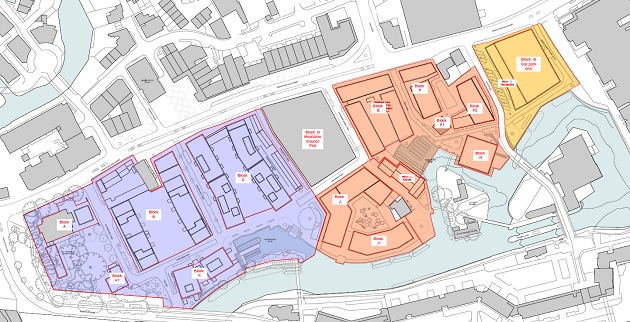 Phase IA blocks A, B, C, K (purple), Council block D (grey), phase 2 (orange), car park block G (yellow) - (larger version)
The Brentford Waterside project will ultimately deliver 876 new homes, around 14,000 sq m of new retail, 4,000 sq m commercial space, and new public realm including an extended Thames path. An information centre was planned to be on site from late April...
May 10, 2019