Looking for sponsorship and fundraising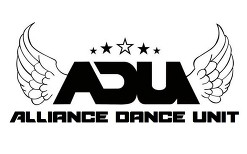 Alliance Dance Unit are a well established Brentford Charity supporting dancers of all ages and abilities. ADU offers weekly classes and numerous public performances.
Torran-Lee Dewar has won many awards and recognition for his efforts in transforming people's lives through dance.
ADU is looking to expand but can't take on any more students due to the size of its dance studio. After many years in multiple locations, ADU are fundraising so they can move into a properly equipped dance studio they can call home.
They are fundraising via GoFundMe and are looking to raise £10,000
Further details are on the website www.alliancedanceunit.co.uk and contact their leader, Torran-Lee Dewar at alliancedanceunit@hotmail.co.uk or @ADUofficial
July 15, 2015