Says owner of Albany Spice restaurant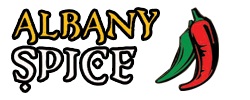 I had the pleasure of meeting Emran Hussain who, together with his business partner and chef Mahbub Ahmed, owns and runs Albany Spice in Brentford. Ever since its opening on the 30th May this year, the restaurant has fast become popular among locals and visitors. Although it may seem to have hit the ground running, its success is due to hard work and combined expertise gained from very different working backgrounds.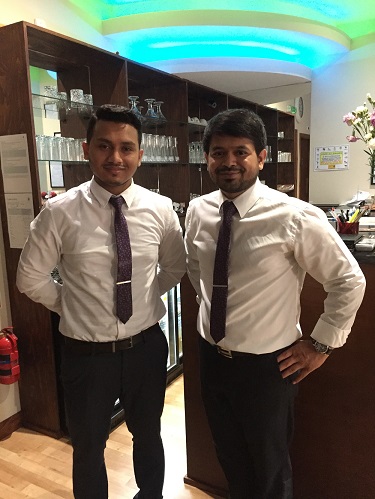 Munna and Emran
The passion and love for what they have created is clear. Emran had no prior personal experience of the restaurant business although his father ran a takeaway restaurant where he'd occasionally help out as a boy. A Brunel graduate in computer science, he spent 12 years with Volkswagen, his skills in Sales and Business Management easily transferring to the demands of a running a restaurant. Hounslow resident Mahmud had already spent 15 years as a head chef.
They chose the site of the former newsagent on Albany Parade, with planning for a restaurant already in place, ultimately purchasing a long-term lease. A year of intense renovation followed. For Emran, 'the future is bright' in Brentford and the mix of housing and hotels in the vicinity (Premier Inn and Travelodge on the doorstep) provides a healthy footfall of both new and repeat customers. Albany Spice also has a good relationship with neighbouring pubs to which it will deliver.
The food is delicious. It has a Bangladeshi/Northern Indian focus and for someone who likes her dishes with a kick, I find they achieve a complexity and depth of flavour. The vegetarian versions have a wonderful array of ingredients. Portions are not only extremely generous but also very reasonably priced. You bring your own booze, with no corkage either, but if you're caught out there's a handy off-licence.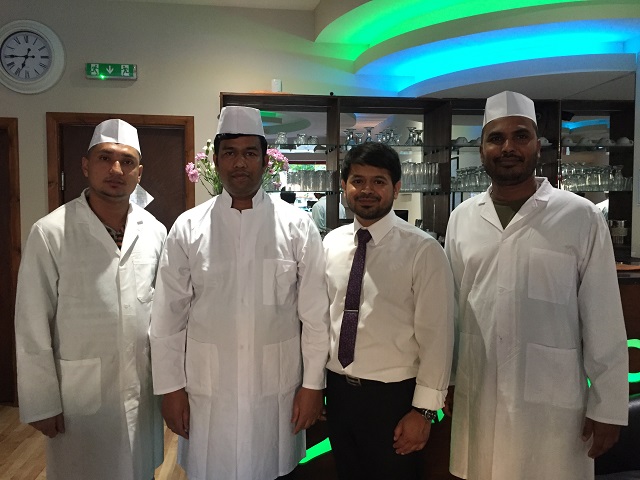 The restaurant, which seats 36, is designed with clean lines and unfussy décor which suits the space. Front of House staff are welcoming, efficient and extremely obliging. Whenever I have phoned to place an order for home, I have been impressed by the speedy time for collection. They will deliver free within a 3 mile-radius for orders over £15.
Emran has not known a day off in ages and family life in Northolt, which includes 2 daughters and a son, is somewhat on hold. His dedication is reflected, however, by an exemplary service and rewarded by excellent reviews. They are No 1 on Trip Advisor. "I'm so happy with that", says Emran, "It's a perfect start for me and long may it last!"
Albany Spice is open 7 days a week:
Monday - Friday
Lunch - Closed
Evening: 5pm - 11pm (open for dine in and deliveries)
Saturday & Sunday
Lunch: 12pm - 2pm (open for dine in and deliveries)
Evening: 5pm-11pm (open for dine in and deliveries)
Maybe Emran will then get a day off. He deserves it.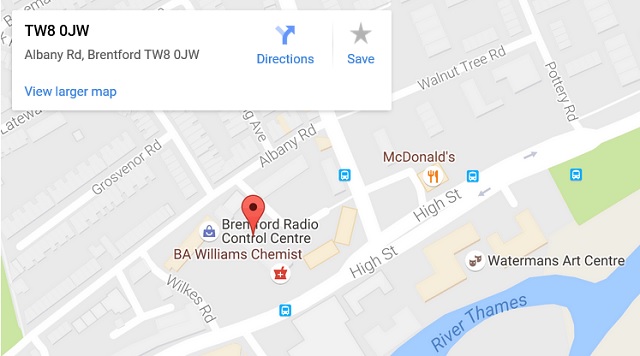 Mary Drake
September 16, 2016