Join in the community planting with Air Quality Brentford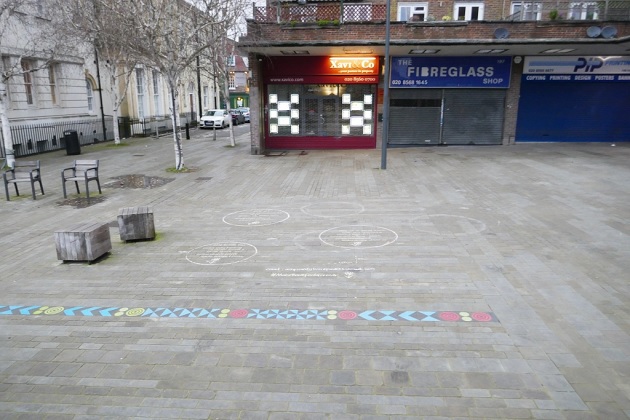 Air Quality Brentford are getting ready for their next project to #makebrentfordgreener
On 28th March they are going to green the Market Square and invite us all to join in the community planting.
In 2018 AQB applied to Hounslow Council for funding to buy some containers for Brentford Market Square. The funding was approved and after consultation they've decided to get some containers which will be both attractive and resilient for this public space.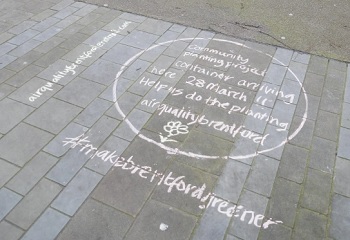 A company called IOTA have been commissioned who have made containers for spaces in Hanwell, Kings Cross, amongst other locations, and it was decided to get four large CorTen containers, a little like the container below in Edinburgh, but not as tall,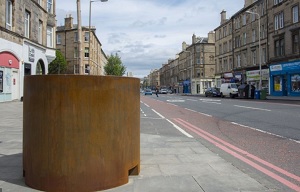 and one bright yellow container, seen below at City University and Kings College Campus London.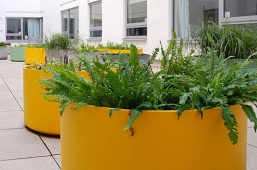 AQB consulted with local businesses, the Sunday Market and Hounslow Council and have marked up where the containers will be positioned. Brentford Market Square is a flexible space with multiple uses and the positioning of the Sunday Market stalls and access for the stall holders was a big consideration in the final location of the containers. The chalk has washed off in the meantime with heavy rain but will be re-marked again periodically in the run-up to the planting project.
The containers with be filled with lots of plants and so if you have any spare plants from your garden to donate to the project please email airqualitybrentford@hotmail.com by 8 March and AQB will see they can be used.
Air Quality Brentford (AQB) is a voluntary group of local Brentford residents helping to improve air quality and can be found on Facebook,

@agreenerlondon or via email airqualitybrentford@hotmail.com
February 20, 2020