Air Quality Brentford and Griffin Park Residents team up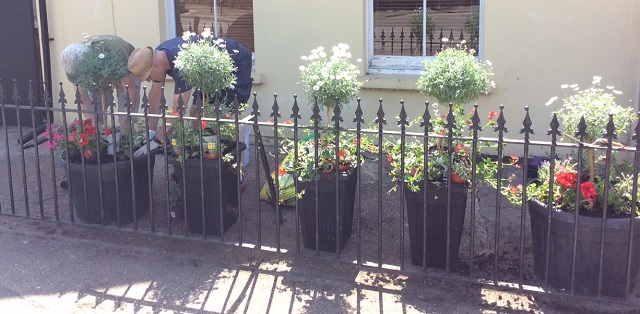 Air Quality Brentford is a voluntary group of residents whose aim is to try to help improve air quality locally in Brentford through positive change. After their successful efforts to improve the area around Brentford station and Orchard Road they tackled the end of Hamilton Road along with Griffin Park Residents.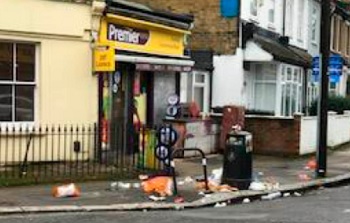 Before - on a bad day of rubbish
On a glorious sunny day last Sundary the street corner which previously attracted quite a lot of litter, and outside The Royal Oak and Hair at DJ's were all transformed.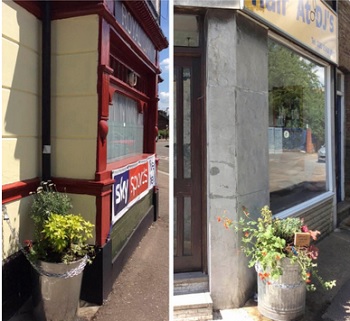 By The Royal Oak and Hair at DJ's
Griffin Park residents came out in force to help plant up the containers with great energy and community spirit. Special thanks on this occasion to a local developer for the containers, to Homebase for donations of plants and summer bulbs, neighbours for the soil and additional plants and tubs, the Premier Express store for letting us use their space and to JJ at The Royal Oak pub for much needed volunteer refreshments.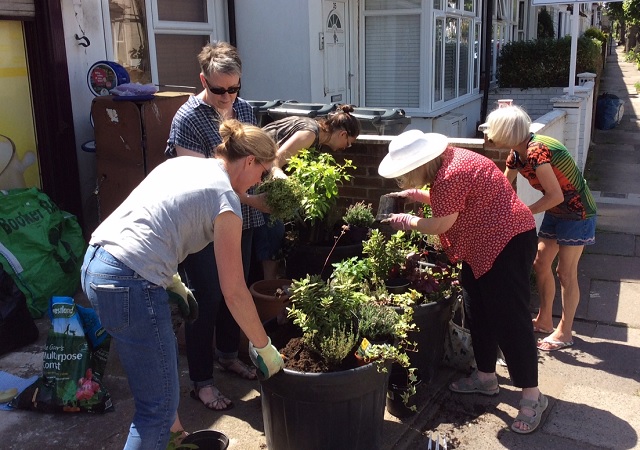 Community Planting
This is part of efforts to make Brentford a much greener place to live, to mitigate the harmful effects of traffic pollution and to help make our air cleaner. It also helps to create a more attractive area and discourages litter. To build on this we're encouraging residents to look at ways to make their own front gardens greener.
If anyone is interested, there is a bank account and any donations will be used to fund future community planting projects. If you'd like to get involved in our next project please contact us at airqualitybrentford@hotmail.com.
More community planting is planned for Brentford Gauging Lock and Brentford Market Place, and more.