Air Quality Brentford urging residents to respond to consultation this week
A local campaign group is saying that the plans by Transport for London (TfL) to implement an ultra low emissions zone in central London in 2020 could end up worsening air quality in Brentford.
The zone would end at the North and South Circular Roads meaning that Brentford would be just outside. Air Quality Brentford believe this area may suffer increased pollution as polluting vehicles choose to drive around London.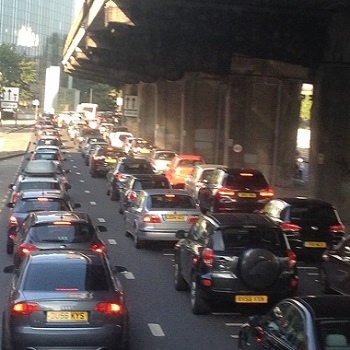 All vehicles entering the zone would need to comply with vehicles emissions standards or pay a fee. In the first instance this zone will encompass the existing congestion charging zone. Proposals are also in place to extend this zone to the city bounded by the north and south circular roads. It is estimated that such exemption zones would reduce the level of one of the most toxic pollutants - nitrogen oxide by up to 40% in those areas protected by the zone.
TfL are requesting public feedback on these plans before 18 December. If you would like to register your views and request that Brentford be included as soon as possible within the new Ultra Low Emissions Zone Air Quality Brentford are urging you to take 5 minutes to complete the TFL survey or simply email comments to consultations@tfl.gov.uk.
Air Quality Brentford is a voluntary group of local Brentford residents helping to improve air quality.

December 9, 2016