Good Salon Guide Award For Ross Poole Salon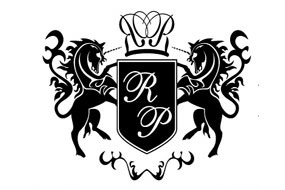 7 Albany Parade, Brentford, TW8 0JW
020 8560 0167
Ross Poole on Facebook

30% OFF Hair, Nails, Beauty and Thai Massage to all new clients first visit to Ross Poole Salon.
Just quote TW8 on-line when booking.

Ross Poole Salon has been based in Albany Parade in Brentford for over 30 years, led by Ross Searle-Poole who lives in Ascot, and his team of outstanding hair technicians and beauty treatment staff.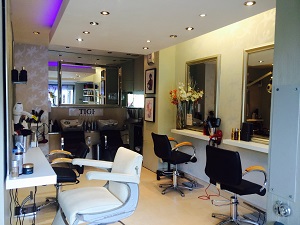 Ross was trained by the original team of Toni and Guy in all aspects of hair which led to session work with Charles Worthington, photography and styling work for Vivienne Westwood, L'Oreal Advanced Colour Seminars and also Balmain Paris hair extensions.
Roger Poole, Ross' father, has been in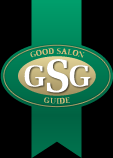 the hairdressing industry for over 40 years. He recently sold his hair salon in Courthouse Parade, Brentford and is now joining his son Ross and his team of stylists where he will offer gents barbering and wet shaves.
The Ross Poole Salon is open seven days a week, offering late nights on Wednesdays and Fridays, and provides a full range of hair and beauty treatments with the advantage of outside car parking and being more cost effective than Chiswick, Kew and Richmond. The salon also hosts regular 'Client Open Evenings' and 'Client Webinars' hosted by L'Oreal, L'Anza and GHD, and will shortly be launching its on-line shop and appointment bookings app.
Ross Poole Salon also offers an extensive range of beauty treatments, Thai massage and has an on-site nail technician using Shellac, "a true innovation in chip-free, extended-wear nail colour", the nail technician has also won an Olympia Award for nail art and is a Shellac specialist. Its beauticians provide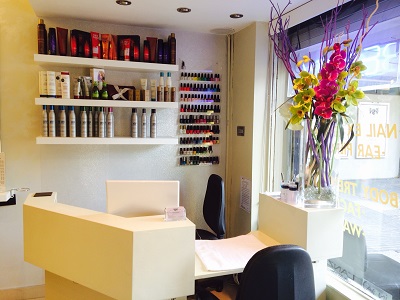 a full range of beauty treatments and prescription facials with the renowned Dermalogica products. Ross and his team also provide individual bridal packages to suit every blushing bride, mother, mother-in-law and of course her entourage of bridesmaids, they are more than happy to travel to the chosen venue.
Ross Poole Salon are the preferred partners of choice with L'Anza, L'Oreal, GHD and Dermalogica in West London.
Most importantly Ross Poole Salon has recently been awarded with the prestigious 5* Good Salon Guide award, the only Hair, Nail and Beauty Salon in Brentford to be given such an award.
Advertisement
June 27, 2014