Windmill Road closed to traffic at Boston Manor Road junction

A tree has blown over in wind and crashed onto a car in Brentford Library's car park. Luckily the driver and her passenger escaped with minor injuries.
The boundary wall has also collapsed under the tree. Windmill Road is currently totally blocked at the junction as police, fire engines and tree surgeons attend the incident.
Brentford Library has been asked to close while the area is made safe.
Bus delays are to be expected on the E2 route. Three buses have been caught up in the road block and southbound traffic is not yet being diverted.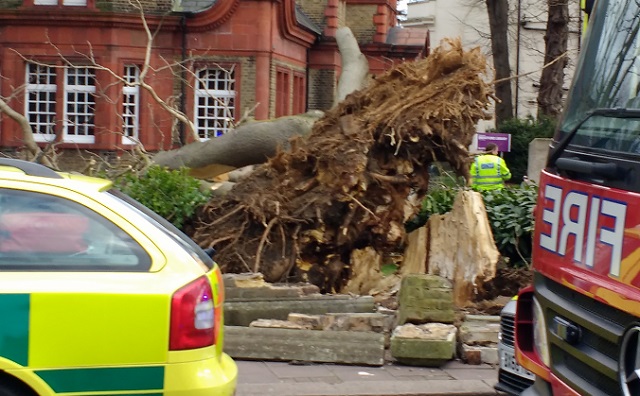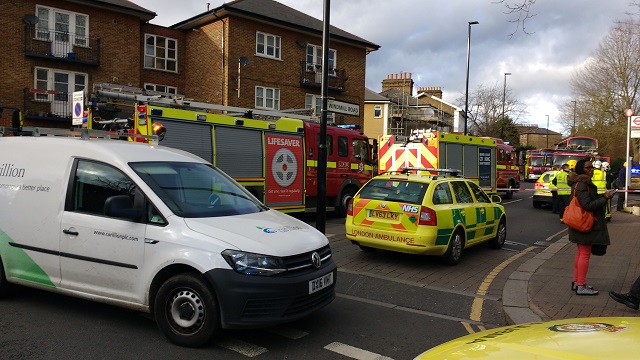 February 23, 2017