Four people including one child taken to hospital after incident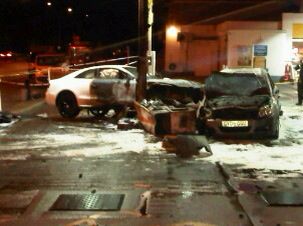 Eyewitnesses passing Gillette Corner at around 10.45 pm last night (Thursday) spoke of a "raging fire" and an explosion. Apparently a car lost control and smashed straight into the petrol station near Brentford.
Four people, including a child, were taken to hospital after the incident.
A petrol pump and two cars were destroyed by the blaze and two women, one man and a child were taken to hospital. It's thought they were suffering from shock and minor injuries.
Firefighters quickly got to the scene and managed to prevent the fire from spreading to the rest of the petrol station. Two fire engines from Heston and two from Ealing fire station attended. Around 20 firefighters were at the scene.
The Brigade was called at 2245 and the fire was brought under control at 2335. The cause of the fire is under investigation.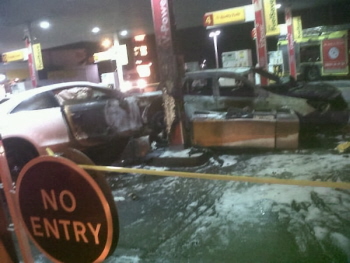 Thanks to @masryboy_don for photos and @KirstyNewman
July 13, 2012